A Dal researcher will be able to help support people with dementia to live well in the community thanks to an investment from the Canadian Institutes of Health Research (CIHR).
With an aging population, there is a pressing need to improve the health care of people with dementia in Canada. A team-based approach, where doctors, nurse practitioners, nurses and other health care providers, work together to provide care has been identified as being particularly well suited to the needs of people with dementia. However, there has been little research done to explore how these teams address their needs or how people with dementia perceive their care.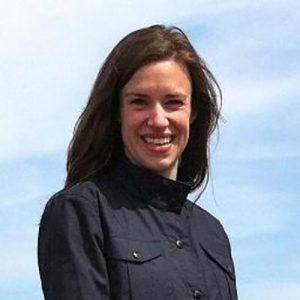 Elaine Moody, an assistant professor in Dal's Faculty of Health, recently received $100,000 to explore care provided by collaborative family practice teams (CFPT). The funding was provided through a priority announcement grant during the Fall 2020 project grant competition. Priority announcements provide funding for exceptional projects that address specific research areas, in this case Patient-Oriented Research. This project includes three patient partners, including two people with dementia and one person who was a caregiver for someone with dementia. The hope is that having people with lived experience accessing healthcare with dementia will ensure the research reflects their experiences and priorities.
"Funding to lead this cross-provincial team embark on research that includes people with dementia and caregivers, practitioners, researchers and health system leaders is a great opportunity for me as an early-career researcher to launch a career that aims to support the healthcare system to become more responsive to the needs of people with dementia," says Dr. Moody. "Dalhousie has become a hot spot for researchers focused on addressing issues relevant to older people, in part due to the aging population in Nova Scotia, and it's a great environment for this work."
Dr. Moody's project will be a case study, of three CFPT clinics, identified in consultation with primary healthcare leaders and selected to provide maximum variation on key factors such as rural/urban settings, expertise in dementia care, and number of people with dementia served.
The project uses a novel approach to gather evidence about the process of accessing care through collaborative family practices — guided appointments. People with dementia and their caregivers will guide researchers through the process of attending the CFPT clinic, and researchers will observe and ask questions about the process to get the perspective of people with dementia and their caregivers. The team will consider:
Processes (e.g. making appointments)
Environment ( e.g. the waiting room, exam rooms)
Behaviours (e.g. navigating corridors)
Interactions (e.g. with the receptionists, other patients, healthcare team members)
"There has been a shift to recognizing that people with dementia want to live well in the community, and we're looking for ways to support them to do that," says Dr. Moody. "Primary healthcare is an important access point to not only the healthcare system, but to community supports and services that enable healthy living and quality of life for people with dementia."
Knowledge gained from Dr. Moody's study will help build a foundation for subsequent research to inform primary care initiatives that are at the forefront of health care reform across the country and pave the way for patient-oriented research and patient engagement that is inclusive of the growing number of people with dementia.
For more information about the Canadian Institutes of Health Research, visit the CIHR website.