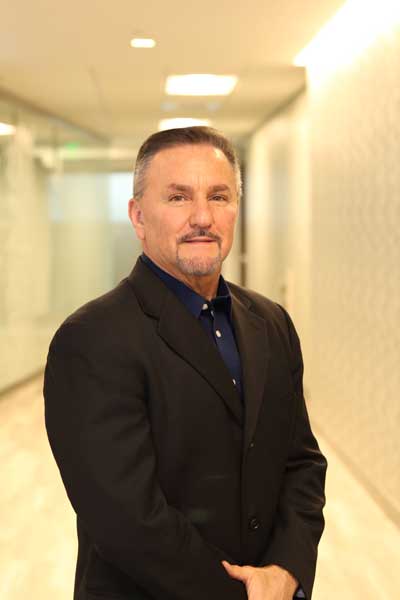 As the story goes, Jean Griswold started Griswold Home Care at her dining room table in 1982. Through her church, of which her husband was the minister, she saw the need for more care in the home. She also taught at a community college near Philadelphia, Pennsylvania, granting access to many newly minted certified nursing assistants. 
In 1984, with some friends interested in a new business opportunity, Griswold launched its first franchise. The company now has 80 franchise owners in 170 territories, plus 14 corporate-owned offices in three states, totaling 30 states overall.
Homecare saw a lot of changes during the pandemic, including a lot of growth as people moved back home from facility care settings. Griswold Home Care COO, Mike Magid, sat down with us to talk about those changes and where the opportunities are in homecare franchising.
HOMECARE: What trends are you seeing in homecare franchising? Anything innovative?
MAGID: So, in the bigger picture, keep in mind that the franchising industry in general went through a real struggle in 2020. Lots of franchises were shut down by the pandemic for a period of time, while other franchises closed and never re-opened. What we're noticing now is that people who were working for companies and were displaced are now looking at franchise opportunities as a way of taking control of their future. We see buyer interest growing because people learned an interesting lesson during the pandemic about how much lack of control they actually have over their professional lives. Prior to the pandemic, they may never have done that, but feeling that pain in many instances inspired them to begin searching for other options.
Although the pandemic had such an impact on our lives in ways we have never experienced, one of the upsides for our business was the rapid adoption of technology. Also, we learned how to operate in a virtual world with minimal to no disruption. Franchise concepts had to adopt technology at a much quicker pace and at a much higher level than they ever would have if not for the challenges faced in 2020. Homecare traditionally is a high touch, relational industry that produces relationships that drive growth, so moving from in-person to virtual was a huge transition for most. Today, so much of the touch points are done virtually—virtual check-in calls, virtual home visits, virtual lunch & learns, virtual recruiting and more. That is why technology adoption is key to maintaining relationships, monitoring clients, connecting with families and providing training and education for your caregiver workforce. Having a solution that keeps families, clients, caregivers and your staff connected virtually is how you drive high satisfaction ratings. Additionally, remote client monitoring, engagement tools, sensors and virtual wellness checks can supplement the times when you can't be in the home. You can do so many things effectively with technology today that bring value to those you serve and we have had a year to perfect the offerings, all due to the impact of the pandemic. That's the biggest change, not just in our industry, but in franchising overall.
HOMECARE: How can transferring to a franchise model help independent homecare owners succeed?
MAGID: In our industry, the biggest challenge that you have as an independent business owner—especially when you're a smaller operation—is trying to run the day-to-day operations while also trying to stay ahead of the changing legislative and regulatory landscape. It's also hard to keep up with ever-changing technology, what you need and what you can afford, to keep your business thriving and competitive in a growing landscape. When you attend industry webinars with both independent owners and franchise owners participating, many of the questions asked by independents are things that the franchising side has had answers to for months or even longer as the franchisor works hard to keep its franchisees up-to-date and informed. 
When you talk about the idea of converting from an independent operation to a franchise, there are many considerations to think about and many details that need to be worked out. However, prior to all the mechanics of a conversion, one major consideration is what does it mean to your independence? If I'm an independent owner, I call the shots. If I move over to a franchise company, what independence do I lose in terms of running my day-to-day operations and making all the decisions that I am accustomed to? There's a misnomer about franchising and the control that a franchisor has over the daily operations of the business, about hiring practices, pay policies, etc. When you own and operate a franchise, you don't lose your independence or control. It is your business even while operating under the franchise brand. Yes, the franchisor has certain rights to protect the brand and to provide a consistent experience, and it has proven best practices to offer, but it is still your business to run. The benefits from brand awareness, proven processes and procedures and support from subject matter experts in various areas of the business far outweigh the perceived loss of independence. A franchise is often more attractive for hiring because there are greater opportunities for career advancement than what can be offered in an independent homecare business. 
Independent business owners started their careers in various industries prior to ownership, but they're not necessarily experts in all facets of a business operation. The same goes for franchise owners. To run and grow a successful business, you are required to know or learn about all areas of the business – such as legal, compliance, sales, operations training or finance—that you may not be an expert on or have experience with. As an independent business owner, you either need to get good at doing everything yourself or you need to bring in hires or consultants to help you in those areas where you don't have the requisite skill sets. That takes time and costs money, and during the start-up phase, it often leads to failure. Franchising, on the other hand, is designed to provide you subject matter experts in all areas of the business. You don't need to go outside of the franchise and hire experts. The royalties you pay your franchisor go toward providing the support in all the areas of the business model. This is a major advantage of the franchising model that allows you to remain in control of how you operate your business prior to joining that franchise company.
Finally, the biggest hurdle in an independent conversion to a franchise is the royalty fee that is paid for on-going support services. Anyone considering a transition needs to understand the value of that royalty fee and what they get in return. As part of a franchise system, you are able to tap into national contracts which are typically elusive to independents based on scale. Some other advantages include purchasing discounts, advertising cooperatives, networking resources, various growth programs for competitive advantages, branding and much more. 
HOMECARE: How did COVID-19 affect homecare franchising? 
MAGID: If you look at franchise development, the area of franchising that grows your footprint, the pandemic has had a very positive impact. There's a lot of people that have been displaced from jobs—with the requisite skill sets and money—who are looking at franchising as a way of getting more control of their future. Translation: there is simply more people searching for franchises today than there were a year ago. On the operations side, the area of franchising that grows market share, COVID had an impact in the early months of the virus, specifically March and April of 2020 before our company began to see a rebound. The same goes for many others in the non-medical homecare industry, where decreases were driven by fear of the unknown. With enforced lockdowns, imposed restrictions and no experience to draw from, clients either scaled back or canceled services before they settled in to a new normal. We are in an essential industry, and, once things settled, service hours returned. 
However, the new normal took some time, so many of those that were out of work or working from home took on care responsibilities. After a few months of being in a care setting with a loved one while trying to balance work and kids, they quickly learned that they could not manage all the responsibilities effectively. That is when we began to see care hours rise. 
Another impact we experienced from COVID over the past eight months is an increase in inquiries coming from families with loved ones in institutional settings. Families began pulling their loved ones out of these settings and bringing care into the home which they felt was safer and had more control. Many people, unfortunately, lost loved ones to the virus and never had the opportunity to visit with them prior to their passing due to government or facility restrictions. That really shined a light on the non-medical homecare industry as the right place to deliver care. 
A final positive coming out of the pandemic, and maybe the most critical of lessons, is the breakdown in barriers between the medical and non-medical communities that we see. Today, the pandemic has brought to light the importance of non-medical home-based care. Consider our industry as the "boots on the ground" in the home, providing data to the medical community, keeping people safe, secure, happy and dignified in the environment they most covet, their home. If anything, the pandemic has strengthened the relationship between the two communities by adding more resources in caring for people at home. That's been a great positive coming out of the effects of COVID and this pandemic.
HOMECARE: What do you expect to change as restrictions lift?
MAGID:  I think the more people get vaccinated, the fear of having caregivers coming into the home will subside. Today, many people are still afraid of contracting COVID and dealing with long-term physical effects or potentially dying from this horrible disease. Slowly but surely, more people are getting past their vaccination biases and getting shots because the desire to get back to some normalcy is outweighing any fears or mis-perceptions they may have about vaccines. It will allow home-based care providers to get back to their standard processes and procedures. 
The current pandemic environment makes the care process feel very clinical, as caregivers are in homes with surgical gowns, masks, gloves and face shields while practicing social distancing. So, if you are a care recipient, it feels very different and, in many ways, it dilutes the caregiver-client relationship because people don't want to be sitting near each other, especially in closed environments. As more people are vaccinated, and the closer we get to herd immunity, the quicker psyches will change for the better.
Another component of the industry that will change for the better as restrictions lift is the renewed connections between the medical and non-medical communities when we come back together face-to-face. This industry is driven by relationships and trust, so a more personal touch is both needed and required to sustain a referral relationship that leads to growth. The same rings true in the face-to-face interaction with families during the initial home assessment process. Families really need to get to know and understand you before making such a critical decision about bringing care into the home. 
Finally, as we get further in the vaccination process caregivers will be less fearful about taking on new cases or going into new environments. We'll get them back to providing steady care and doing what they love to do most, supporting the families they care for. 
HOMECARE: What's next for Griswold Home Care?
MAGID: I think we continue to evolve as a company, so big picture we want to continue to expand our footprint through our development process. We want to bring in great people to represent our brand and live the American dream.
We want to get to a post-COVID world where we can be face-to-face and we can engage on a meaningful, personal level. We want to continue to expand our umbrella approach to integrated care. That's something that is really important to us.
We understand the ever-changing dynamic of our industry and those that we serve. You can't just be one thing to a family anymore, meaning you can't just provide one service. There's so much more that goes into the health and well-being of care recipients. With our umbrella approach to integrated care, we share in the care process with our vendor partners that supplement our services. At the forefront of our approach is a cognition program. It's the most important differentiation we have in 2021 and beyond. It's a client-centric approach that helps bring families out of denial for clients who have not had a clinical diagnosis of the brain and is the only program of its kind being offered in our industry. 
Many companies talk about their Alzheimer's or dementia programs, but what we have learned is that everybody focuses on the training and education side of the diseases for their caregivers. Companies implement a very caregiver-centric approach—train them, educate them on the diseases and put them in the home better prepared to do their job and handle client issues associated with the brain diseases. Our program is different. We still train and educate our caregivers, but the success of a client-caregiver relationship goes beyond caregiver education. It is just as important to understand the client cognition challenges when you are dealing with a high amount of cases where no clinical diagnosis exists. That is the value of our client-centric approach, working with the families to determine what the best version of that day looks like for their loved one every single day. So, we solve for outcomes; we don't simply sell services.