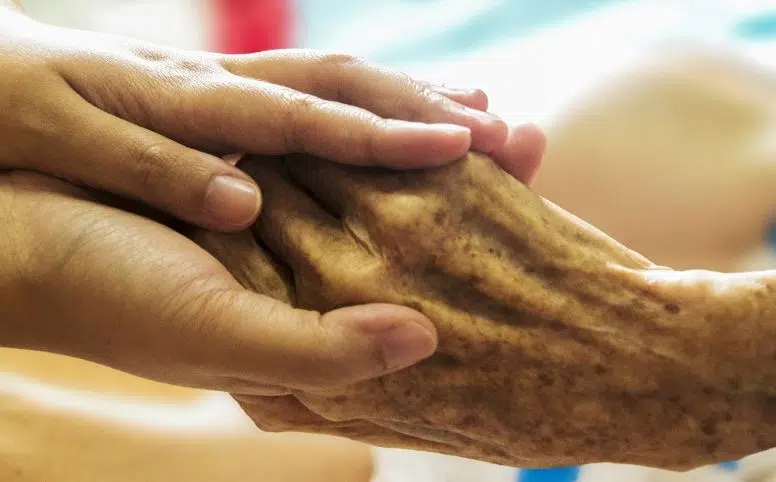 The CEO of the BC Care Providers Association says an easing of visitor restrictions in long-term care homes and assisted living facilities is welcome news after a difficult year.
However, Terry Lake is calling on care homes to require that all staff be vaccinated against COVID-19.
Speaking on NL Newsday, Lake is also asking Provincial Health Officer, Dr. Bonnie Henry, to mandate that all care home staff either be vaccinated or test negative for COVID-19 before they start their shift.
"We saw in Cottonwoods in Kelowna that 35 per cent of people working at that nursing home were not vaccinated and an outbreak occurred," Lake said. "However, because so many residents were vaccinated, the outbreak did not cause severe harm, but the reality is, in an outbreak, people have to be confined to their rooms again."
"We've seen this in Ontario already."
Starting next Thursday, April 1, residents of long-term care and assisted-living facilities will be able to have regular visits with their loved ones. Up to two adults and one child will be able to visit their loved ones in a care home, with these visits lasting for at least an hour.
"It is not about easing restrictions as much as recognizing that at this phase in the pandemic, we need to focus on those things that we can do safely," Henry said, noting people will also be able to hold and touch their loved ones in a care home.
There will be infection prevention and control measures in place, including the use of masks and hand washing, for any physical contact.
"I don't think I have the words to express what this means to people that are living in long term care and assisted living or their families, because they get to connect with more people, their friends and relatives," Lake said, noting people should not visit a care home if they are feeling sick.
"They also get to connect with their friends in those nursing homes. They can have some activities resume. This will make a tremendous difference for quality of life."
When these visits resume, Lake says people may be surprised by some of the changes they see in their loved ones.
"Physically, mentally, we've seen deterioration," he added. "We're going to be putting on a webinar to help families adjust or be prepared for what they may see in their loved ones in care, because they may see dramatic changes from when they last visited."