There are a few com­mon­ly trot­ted out rea­sons for why vir­tu­al­ly every Alzheimer's drug of the last two decades has failed:  Maybe the tri­als didn't start ear­ly enough in the course of dis­ease, or maybe they didn't go af­ter the right group of pa­tients?
As com­pa­nies have start­ed ear­li­er and on more se­lect groups of pa­tients, an­oth­er con­clu­sion has grown in­creas­ing­ly pop­u­lar: Maybe they've all gone af­ter the wrong tar­get. Maybe clear­ing the mis­fold­ed plaques that buildup in pa­tients' brains, as these ther­a­pies have, just wipes away one symp­tom of the dis­ease but not the root cause.
Stu­art Lip­ton, though, has an al­ter­na­tive ex­pla­na­tion. A lead­ing de­men­tia ex­pert who helped de­vel­op the the last FDA-ap­proved Alzheimer's drug, he pub­lished new re­search this week show­ing that the an­ti­bod­ies com­pa­nies de­vel­oped might be hav­ing an un­in­tend­ed side ef­fect that un­der­cuts any ben­e­fit they of­fer.
Amy­loid and tau-clear­ing an­ti­bod­ies, he wrote in a pa­per for the Pro­ceed­ing of the Na­tion­al Acad­e­my of Sci­ence, might be set­ting off dan­ger­ous in­flam­ma­tion that, in a cru­el bit of irony, has­ten neu­ro­log­i­cal de­cline.  Lip­ton called the re­sult para­dox­i­cal.
"We re­al­ized that it's pos­si­ble these hu­man tri­als, many of which have failed, might be in part fail­ing be­cause they're para­dox­i­cal­ly in­duc­ing more in­flam­ma­tion in the brain," he told End­points News, "even though they're get­ting rid of the pro­tein, which may be a good thing,"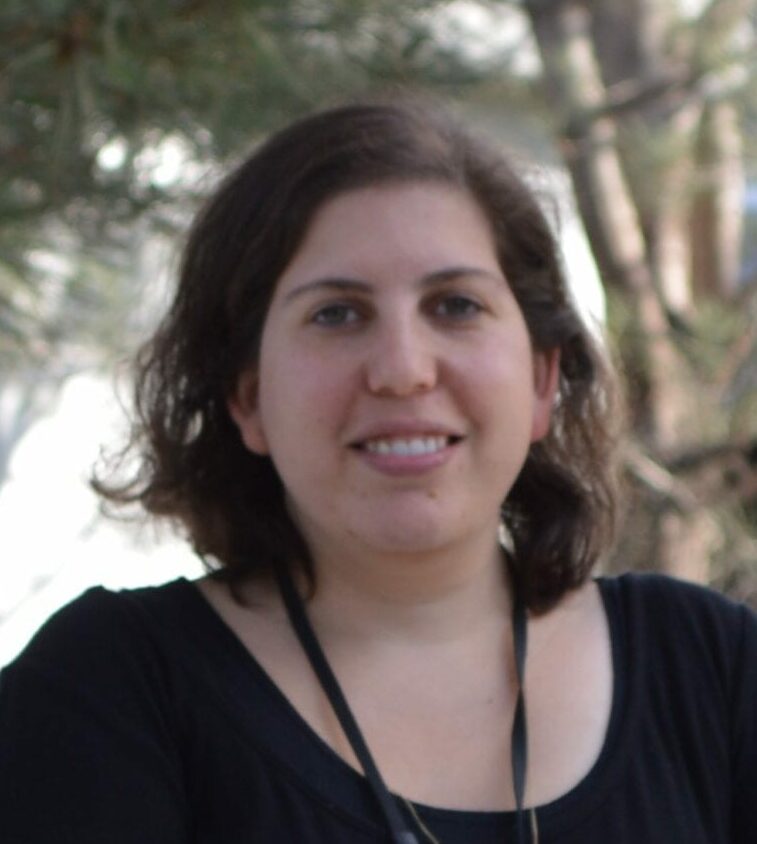 Dorit Trudler
The re­search be­gan when a post­doc at Lip­ton's Scripps In­sti­tute lab, Dorit Trudler, at­tempt­ed to make the in­nate im­mune cell of the brain, an oc­to­pus-look­ing goop called the mi­croglia, in the lab. It's a dif­fi­cult task be­cause mi­croglia don't come from the same lin­eage of stem cells in the bone mar­row that the rest of the im­mune sys­tem, B cells and T cells and macrophages, do.
In­stead, it comes from the yolk sac that bathes em­bryos in ear­ly de­vel­op­ment, mi­grat­ing from the sac to the brain. By giv­ing hu­man-de­rived stem cells a se­ries of mol­e­c­u­lar sig­nals, Trudler turned them in­to a clus­ter that re­sem­bled a yolk sac and, from it, de­vel­oped cells that, based on the mR­NA they ex­press, were in­dis­tin­guish­able from mi­croglia re­moved from hu­mans.
"They match as close­ly as pos­si­ble," Lip­ton said.
Be­cause hu­man mi­croglia are dif­fi­cult to pro­duce, drug re­searchers have his­tor­i­cal­ly used mouse mod­els to see how the im­mune cells re­spond to drugs. Lip­ton and Tru­di, though, were able to sim­u­late how hu­man mi­croglia re­spond in the brain.
They found that if you ex­posed these mi­croglia to ei­ther al­pha synu­cle­in, the hall­mark mis­fold­ed pro­tein in Parkin­son's, the mi­croglia sent off in­flam­ma­to­ry sig­nals. And if you added amy­loid-be­ta, the in­flam­ma­tion wors­ened.
Fi­nal­ly, they man­aged to ob­tain an­ti­bod­ies that com­pa­nies had de­vel­oped to bind to and clear those mis­fold­ed pro­teins. (Lip­ton de­clined to say which an­ti­body it was, ex­cept that, de­spite his best ef­forts to con­vince the drug­mak­er, it wasn't Bio­gen's ad­u­canum­ab, the con­tro­ver­sial can­di­date now be­fore the FDA.)
To their sur­prise, the an­ti­bod­ies suc­cess­ful­ly bind­ed to the mis­fold­ed pro­tein but that didn't help in­flam­ma­tion. "Rather than make things bet­ter, it ac­tu­al­ly made things worse," Lip­ton said.
By look­ing at hu­man­ized mice that had both hu­man and mice mi­croglia, Lip­ton's team found that the pro-in­flam­ma­to­ry re­sponse was unique to the hu­man cells, mean­ing drug­mak­ers wouldn't have seen it in the trans­la­tion­al stud­ies. They're still not sure why it's caus­ing in­flam­ma­tion, but they showed the ef­fect with mul­ti­ple dif­fer­ent an­ti­bod­ies that tar­get mul­ti­ple dif­fer­ent pro­teins and they've nailed down the path­way, NL­RP3, that's in­volved.
Still, Lip­ton said, they don't nec­es­sar­i­ly have to fig­ure out the ex­act mech­a­nism. He says you could imag­ine giv­ing these amy­loid-clear­ing drugs in com­bi­na­tion with a drug that blocks in­flam­ma­tion, al­low­ing doc­tors to clear out mis­fold­ed pro­teins with­out dan­ger­ous­ly turn­ing up the heat.
In fact, it's what his lab is work­ing on right now.
"We're hope­ful that we can maybe de­vel­op a drug in the near fu­ture that can off­set," Lip­ton said.